Managing speech anxiety can feel daunting — or plain impossible. Instead of focusing on the whole process, try these tips a few at a time for before, during, and after a presentation.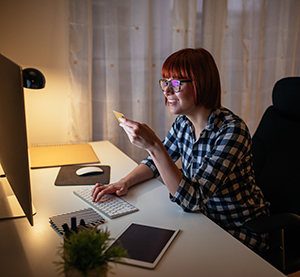 Before the Presentation
Intellectually – be prepared
Know your audience
Select a topic you like/are interested in and one of value to your audience
Organize your outline/notecards
Practice your speech multiple times – share it with others as a conversation
Do NOT practice in front of a mirror or videotape your speech. Practicing while standing in front of a mirror or videotaping a practice speech are not recommended as these tend to exacerbate our anxiety. As our own worst critics we may focus on small areas of improvement and miss the strengths of the "big picture." If you are interested in recording practice presentations, external feedback is recommended.
Mentally / emotionally – envision success
Employ positive thinking/self-help talk/visualize success
Write down 3 things you know you can and will do well
Physically – maintain
Get a good night sleep – at least 8 hours
Reduce stress

Exercise – run, swim, take a fitness class
Chill – meditate, yoga, take a bath, listen to music
Express – write in a journal, speak with someone, paint, compose music

Eat  – have something basic in your stomach: toast, fruit, crackers, yogurt, pb&j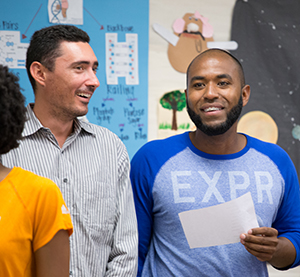 During the Presentation
Intellectually – be ready
Have your materials ready – have a good outline/notecards
Know that speech anxiety is normal and natural and you can manage it
Mentally / emotionally – maximize the opportunity / energy
DO

Maximize your nervous energy and utilize it as enthusiasm
Have a conversation with your audience
Embrace the opportunity for successful connection
Know that the audience wants you to succeed
If you are going to "what if . . . ," then consider "what if I am . . . brilliant"
DO NOT

Memorize your presentation
Read your speech verbatim
Let your nervousness win
Visualize failure
Physically – manage the nervousness
Be ready to manage the nervousness – rested, fed, and with low stress level
Allow nervous energy a harmless way to escape – tap foot, use natural gestures, move
Breathe during speech and practice deep breathing/meditation right before – visualize success
After the Presentation
Intellectually – assess the accomplishment
Be proud of yourself – the fear did not win
Take stock of what went well – identify at least 2 specific accomplishments
Acknowledge areas for improvement and focus on 2 for next speech
Understand it is normal if you forgot some or all of what you said
Consider: what will you do differently when preparing for the next speech?
Mentally / emotionally – be happy / relieved
Listen to and Accept compliments
Be proud of yourself – delivering a presentation is quite an accomplishment
Do not highlight "mistakes" and focus on weaknesses
Consider: what are you most proud of? What do you want to improve for next time?
Physically – relax / unwind
Breathe and allow your heart rate to slow down
Know that some nervous energy is still present and you may have trembling hands and feel hot
Maintain – make sure to eat, de-stress, and sleep
Treat yourself – watch a movie, go to dinner, hit the gym – you delivered a speech and that is a pretty big deal, well done!